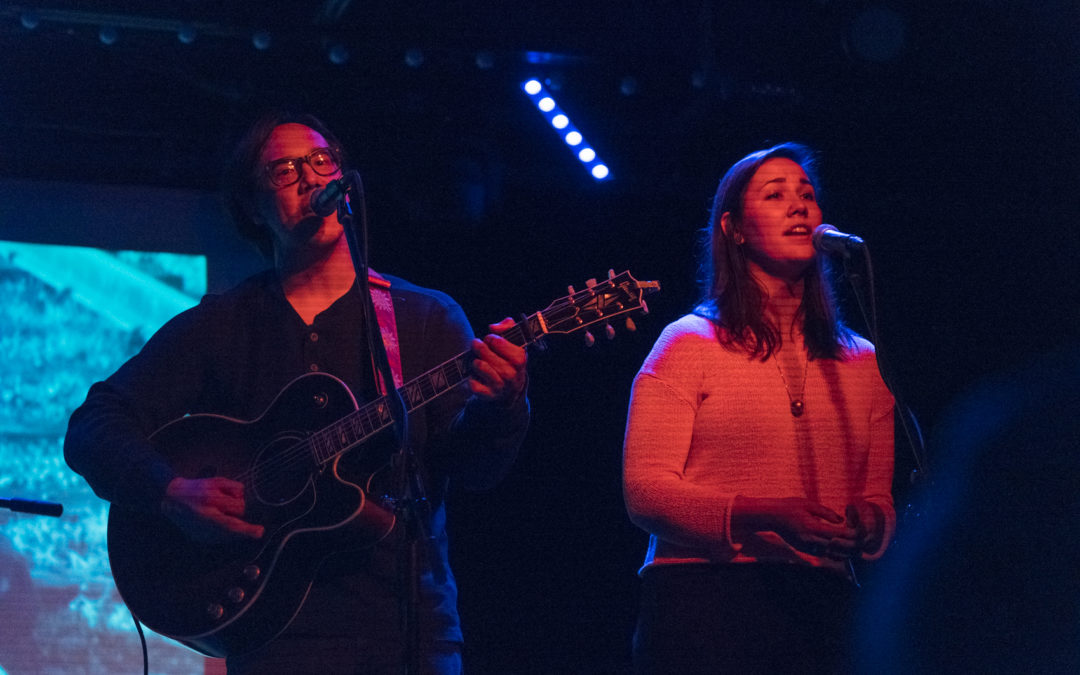 Artist Profile: Julian Saporiti
Singer/songwriter Julian Saporiti tells stories of Asian-American history through music in his project, No No Boy.
At Your Heaven, we're all about listening up close, whether in living room concerts or one-on-one conversations. This week, I talked with singer/songwriter Julian Saporiti, who's all about sharing music (and stories) that inspire close listening.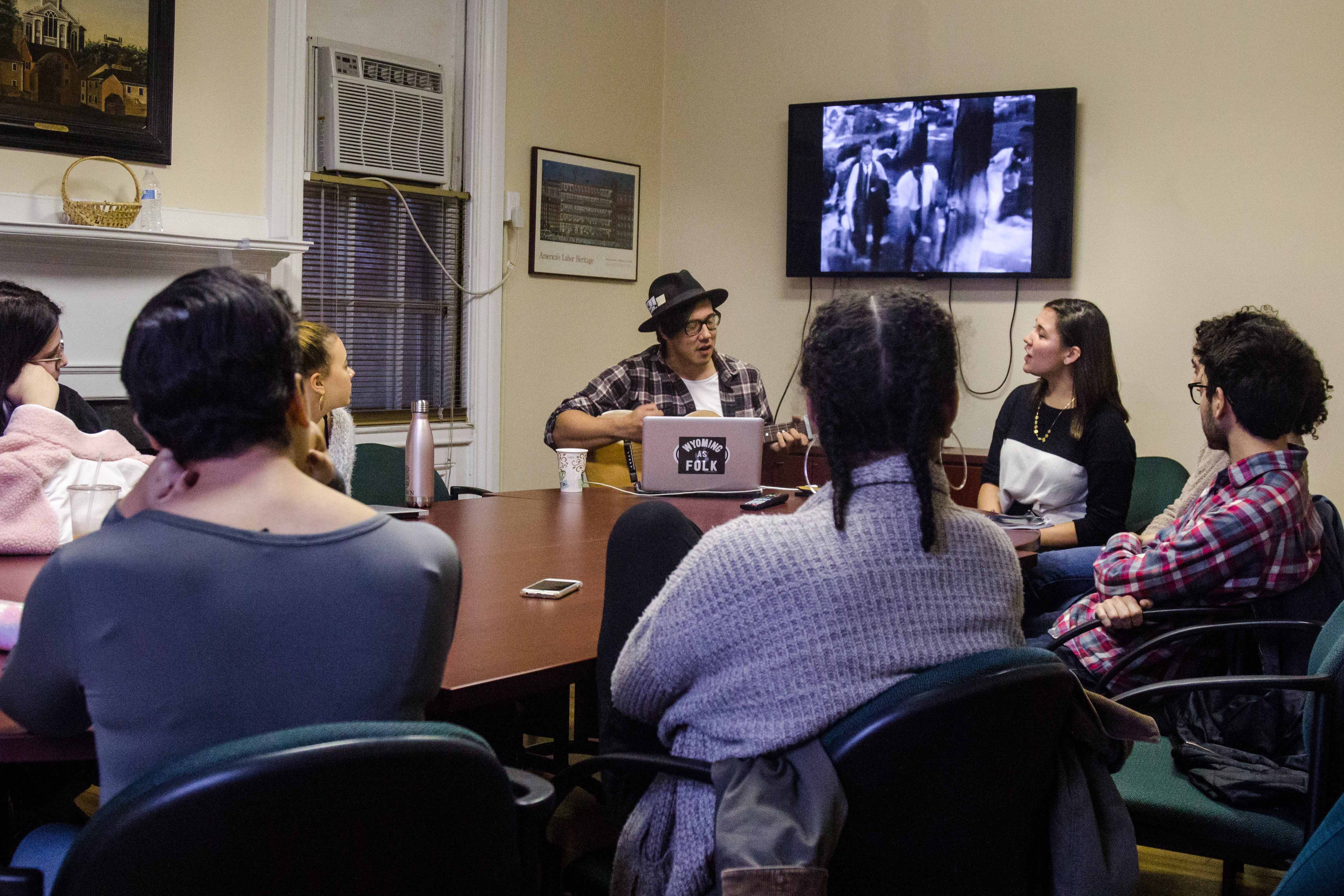 Julian and Erin perform for a wide variety of audiences, including university students.
Julian's project (and PhD dissertation) No No Boy shares stories of Asian-American history through music. With harmony singer Erin Aoyama, Julian has been touring around the country, performing in churches, schools, and community centers. What is now a songbook, a full tour schedule, and a series of educational sessions originally started out as a collection of research projects and a personal exploration of his family's history:
"About a year ago, sometime right after the election, I was at home in Nashville with my mom, and I just started listening to these interviews that I had transcribed of people that were in these [Japanese internment] camps and other interviews with Asian-American musicians. I remember being at the dining room table, and my guitar was right there, and I just started writing all these songs. Literally while I was transcribing these interviews. Telling these stories through these songs."
"I remember being at the dining room table, and my guitar was right there, and I just started writing all these songs. Literally while I was transcribing these interviews."
When Julian picks up a guitar, you can't help but lean in and listen. Whether playing a song at the kitchen table or onstage, Julian's a natural performer. Both he and Erin effuse a genuine charisma and sincerity that brings an optimism to the songs despite the bone-chilling intensity behind the stories. That Erin's grandmother was incarcerated during WWII makes the music all the more personal. For Julian, "it's really powerful for her to sing these songs with me."
No No Boy also brings Julian into collaboration with other Asian-American musicians. He and indie-rock violinist Kishi Bashi are playing a sold-out show in Providence, RI later next week, and earlier in the year, cellist Takénobu joined them for a southern tour through Alabama and Tennessee. The project is a commemoration and celebration of Asian-American history that Julian invites everyone to join; his goal is to "spark conversations with people, regardless of their background."
This year, Julian and Erin are hitting the road with No No Boy. Julian has presented his research at academic conferences and has spent countless hours studying ethnographic theory, but where the project really finds meaning, he says, is in concert:
"It's a really unobtrusive way for people to connect to this history because you're telling stories through songs about individuals. It's not hitting people over the head with, 'Did you know 120,000 people were incarcerated in these camps?' You talk about actual names of people and what they were doing in these spaces, and how they lived."
"The world makes a lot more sense when you're hanging out and singing songs and having conversations."
It's definitely a great way to get a PhD, but the project reaches far beyond Julian's graduate studies. At the end of the day, No No Boy is really about the connections between Julian, his guitar, and the audience: "The world makes a lot more sense when you're hanging out and singing songs and having conversations."